Clubs
Promoting Positive Mental Health Squad
Mrs. Kara Baldwin leads this group. Mental wellbeing is described by the World Health Organisation (WHO) as "the state in which the individual realises his or her own abilities, can cope with normal stresses of life, can work productively, and is able to make a contribution to his or her community. This club is a closed group that works toward improving the mental well-being of all of our students.
Goals: 
Improving Awareness through Education
Promote positive mental wellbeing
Organize school wide wellness activities
Instagram: promotingpositivementalhealth
Meeting Dates: Dec 14, 2017, Jan 18, 2018, Feb 15, 2018, Mar 15, 2018, Apr 19, 2018, May 17, 2018
CHS Finance Club
Mr. Gibbings leads this club which competes in the University of Lethbridge Finance Competition. In 2018 they won 1st place and in 2019 they took 2nd. Students learn how to buy and sell stocks as well as proper portfolio management and financial literacy. 
Archery Club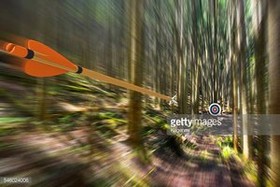 Mrs. Jessica Shaw and Mr. Randy Janisko lead the archery club.  This is open to anyone wanting to attend at 8am on Tues., Wed.,  and Thurs. They also meet Tues. and Thurs. during flex time. 
The group is currently gearing up for provincials in Drayton Valley in March and Nationals in Regina in April.