Cougar Football
2022 Blue and White Fundraiser Golf Tournament 
June 17th
2 pm Check in
3 pm Start
Click below for registration:
2021 Cougar Football Coaching Staff
Head Coach: Josh Watson 
Defensive Coordinator: Gord Oliver
Defensive Backs: Skylar Pinchak
Offensive Coordinator: Brendan Kearl
Line and special teams coach: Sam Fairbanks
Strength and Conditioning: Morgan Boyes
2022 Hype Video:
2022 Football Registration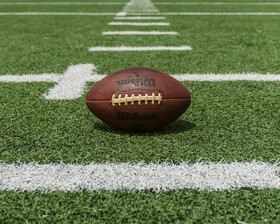 Click the link below for 2022 registration:
2022 Football Registration Form
Please register before April 29th and fees paid BEFORE May 30th
Please have all the formed submitted ASAP for the Fall season! 
The sooner you register they quicker you can get onto hudl, study the playbook and stay updated or training and team announcements.
Follow us on Instagram @cardstonfootball for more updates and info!
2022 Season Dates
Off Season Workout Schedule
These offseason workouts are mandatory for students not playing another sport and not in the Sports Performance class. Coaches will be there to coach and supervise workouts except Friday (player directed). Attendance will be taken.
Monday 7 am
Tuesday 7 am, 3:30 pm
Wednesday 7 am
Thursday 7 am, 3:30 pm
Friday 12 pm Player directed
Starting may 6th Friday team workouts down at the field.
Spring Camp May 30th - June 3rd
Fall Camp starts August 15th
2022 Game Schedule: (Dates and times are subject to change)
Regular Season
Friday Aug 26th - @Rutland Senior Secondary School Kelowna 6pm
Friday Sept 2nd - Bye
Friday Sept 9th @ CCH 7pm
Friday Sept 16th Vs. LCI 7pm
Friday Sept 23rd @ Foothills (Okotoks) 6pm

Saturday Sept 24th JV Jamboree Vs. LCI and CCH @ LCI

Friday Oct 1st @ Raymond 7pm
Friday Oct 7th Vs. Chinook 7pm
Friday Oct 14th Vs. Holy Trinity Academy 6pm
Playoffs
Friday Oct 21st Tier II SAHSFL Semifinals #3 @ #2
Friday Oct 28th Tier II SAHSFL Championship - Winner of Semi @ #1 (CCH or Chinook)
Nov 4th Tier II South Zone Championship @ SAHSFL winner
Nov 11th Tier II Provincial Quarter Finals
Nov 18th Tier II Provincial Semifinals
Nov 25th Tier II Provincial Finals @ Calgary
Social Media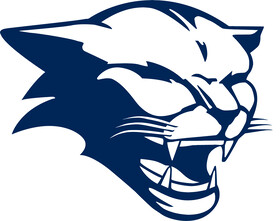 @CardstonFootball on Instagram