Back to all posts
Posted on
Principal Message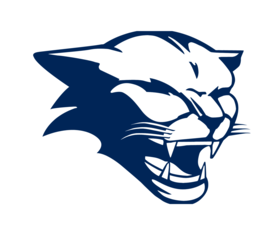 Dear Parents/Guardians and Students
This is a note to let you know the COVID situation at Cardston High School. At present we have 2 positive COVID cases. One was a staff member and more recently a student. AHS in conjunction with Central Office helped to determine the close contacts. As a result we have approximately 50 students and staff that are on a 14 day quarantine. Half of those will return on Monday as they will have served their 14 days. The remainder will return on March 26. These students have been contacted by their teachers and much of their work is available on Google Classroom so students can continue to keep up. Many teachers have also made their lessons available on video for students to watch. Others have made hard copy assignments available as well. We feel like we are doing the best we can to meet the needs of these students.
There are a few misconceptions that need to be addressed in regards to who needs to quarantine. AHS determines who is a close contact. A close contact to a close contact does not mean you have to quarantine. Secondly, there is a misconception that students at CHS are not wearing their masks. This is also not true. Students are mandated to wear their masks in the hallways in-between classes but they can take them off when they are in the classroom. This is guidance from Alberta Health and ATA. Students are also allowed to take off their masks to eat lunch. Are our students perfect? Absolutely not. Sometimes students forget and staff are constantly reminding students everyday to put on their masks. We have masks available at the office for those that have forgotten theirs.
Cardston has been very lucky compared to the many communities across the province. We have had very few cases at Cardston High School. If we do we will continue to work closely with AHS to determine close contacts and our teachers will continue to serve these students the best way we can.
Today at 4:30 Mr. Rodney First Rider, an Elder from the Kainai First Nation Horn Society will be coming to Cardston High School to perform a Smudge Ceremony and to bless the school. He will be doing the same for CJHS and CES. This is an honour for our community.
We appreciate your understanding during this difficult time and if you have an further questions please contact us.
Ken McMurray
Principal, Cardston High School, 403-653-4991