Back to all posts
Posted on
Crazy Cardboard Contraptions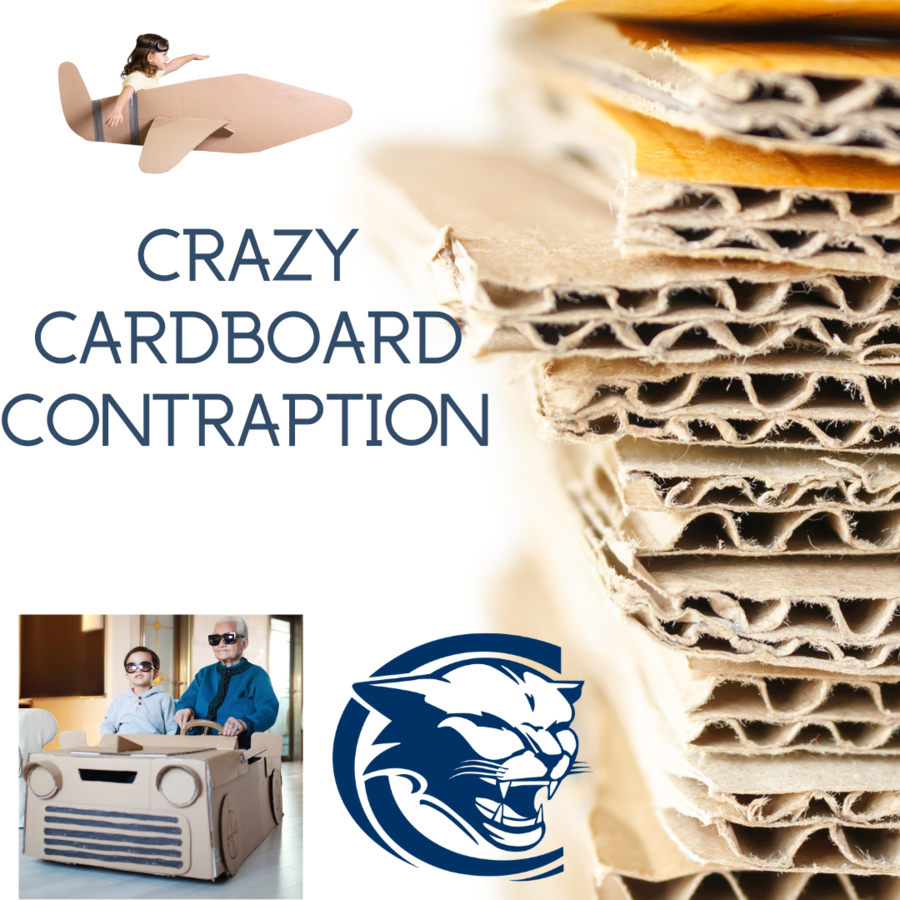 Happening Next Week
The "Grass sled"
It can only be made of cardboard, duct tape and paint. 
It is strongly recommended to have cushions to sit on -these can be built into the floorboards
It cannot have wheels, wood, etc. Any entry containing these materials will be disqualified.
It should look good - give it style, flair, and pizzazz. You could even have a theme. 
The Races
There will be four separate races you can sign up for 
Speed (first one to cross the finish line)
Distance (the team that travels the furthest)
Relay (first to make it down the hill three times)
Six Pack (first to pass the finish line with 6+ team members)
Dress Code 
Each rider must wear a helmet. Other protective wear may also be worn.
Prizes
There will be prizes given out to each winning team of a specific race won.
A prize for the team with the best-looking contraption
There will be points given to teams according to their placements in the specific race category, and the team with the most points will be crowned '2002 Cardboard Contraption Champions' with their name on this year's trophy
Registration
PICK UP THE FORMS IN THE OFFICE.