Back to all posts
Posted on
Crazy Cardboard Contraption Contest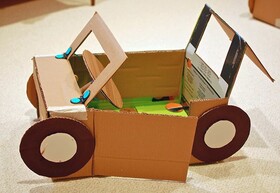 Sign up for our annual Carboard Contraption Races
They will be held October 5th. 
The Grass Sled Rules
It can only be made out of cardboard, duct tape, and paint
It must have cushions to sit on
It cannot have wheels, wood, metal, etc. 
It should look good- give it some style
Teams- 6 on a team- at least two girls on a team- no more than two players will ride at a time
Dress Code- must have 6 helmets and 6 goggles
Get your registrations into the office by Wednesday, September 20th at noon. 
THERE WILL BE PRIZES!