Back to all posts
Posted on
Doughnut Bar Drive Thru!!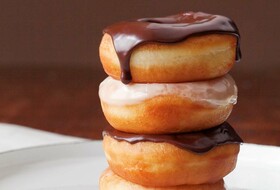 Doughnut Bar Drive Thru

Students, Parents and Guardians

In honour of the Graduating class of 2020, the Cardston High School will be hosting a Doughnut Bar Drive Thru: June 4, 1-3pm located the east side of the high school. Due to the restrictions on social gatherings it is our intention to provide a safe platform that will allow teachers and students an opportunity to officially say good bye, as well as a chance to touch base with all of the students in high school. Sadly, there have been many missed opportunities, this year. Which is why we would like to invite all of the Graduating class, students, families and the community to drive thru, buy some doughnuts and share your smiles with us, because we miss all of you.

In lieu of a Graduation party, the Cardston High School will be donating the funds earned to Tom and Elaine Olsen. In appreciation of the dedication and devotion they have shown to our school and community.

We will have 2 options to buy doughnuts:
Pre order a dozen

Drive thru option will have single doughnuts as well as Jarritos soda to buy 
You can pre order a dozen doughnuts through this google form link:
https://forms.gle/1sTGgqcMBJQJev8LA

Debit, credit, cash all available

*Please practice social distancing while purchasing doughnuts*

Thank you

Ken McMurray